I came across this video and I thought it was very inspirational, so wanted to share it.  I have heard of this story before and I have seen the stand-up bit by Katt Williams before.  It is just the way this video was put together, to me, was very moving to me.  Maybe it was the combination of real life with real talk.  For what ever reason, it got me to thinking about what makes a person become what they what to be in their life.  What are those driving forces that push you past the limits that others have set for you?
For anyone who have never heard of Katt Williams, I must warn you, he is a comedian that does use adult language "A LOT".  So please do not get offended by his words, but tie together what he is saying to the actual real person's situation that they were actually living.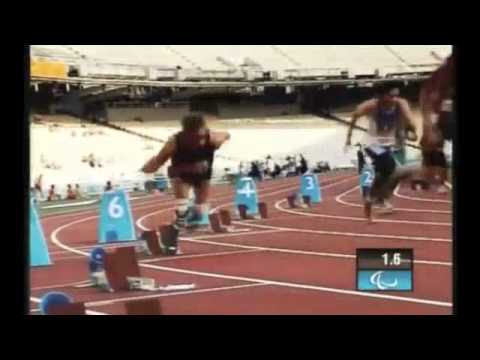 The reason why I wanted to write about this, is because everyone is missing the most important part of this social equation.  Which is why he won because he did lose races, and it had nothing to do with his prosthetic legs.  As you seen after he won, then he was labeled as having an unfair advantage over the other runners.  At the same time when he was losing races, then the reason why was because he could not keep up with the other runners.  What I am saying is that his legs or the lack of them did not matter in this situation.  The important factor that actually determine this outcome was the "heart of the athlete".
The reason why I believe this is because no matter what, if he did not want to win, he wouldn't of.  He work to becaome a winner and he did fail along the way. He got out of it what he put into it and that is why he won.  My thing is why did they let him compete in the first place?  Was it to show the world that we believe in the under dog, and everyone has the right to prove their self worth?  Everyone knew what he was coming into the race with.  He did not lie about it or try to cover it up.  So the only problem that I see is that they really did not think or believe that he could actually win.  How messed up is that?
So back to the social math of this situation, and there is a lot of social math going on here.  The true dominating factors in this equation is: the will to succeed, the desire to over come, and the self motivation to be more then what the world labels you as.  These factors were totally over looked.  It was nothing to do with what he was running on, but what he did with them.  How many people can actually say that if they were in his situation, that they would of won, or even tried.  My point to this is, do not worry so much about what others think or will think about you.  It is what YOU think and believe about yourself, that really matter.  If you do not believe me than go back and watch the video again.  Thank you for your time and please share your point of view with me. TTYL
To make it clear, tink tink is not a real person, he is just a made-up charactor in a comedy skit.  The guy in the clip is Oscar Leonard Carl Pistorius (born 22 November 1986).  They are not the same story and are not connected in any way.  If you would like to learn more about him log into  http://www.ossur.com/?PageID=13008  he story is real and is truly inspiring.